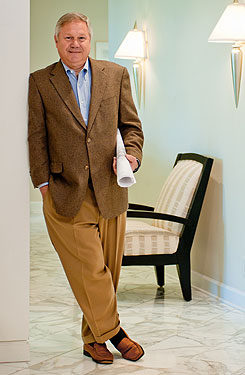 John Rentz grew up in a small, south Georgia community, immersed in the region's values and traditions while gaining a deep appreciation for Southern architecture. John's design portfolio spans a diversity of architectural styles, solutions and expressions. Yet abidingly evident in his work is the architectural tenet by Vitruvius: Successful architecture must succeed in form, function, beauty.
For over three decades, John has maintained his architectural practice in the coastal Georgia area working extensively in custom residential design. His complementing commercial projects include medical/professional offices, financial institutions, equestrian facilities and historically-relevant projects–both in restoration and new construction.
John enjoys a premier reputation across southeast Georgia founded upon a highly personal involvement with and commitment to his clients, an honoring of deadlines and budgets, a love of details and a passion for his craft.